Specialties and Services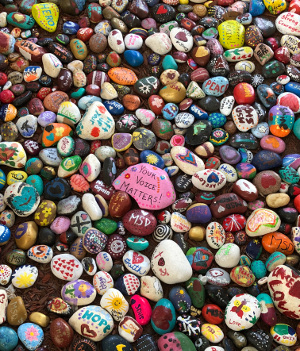 Dr. Lubetkin provides therapy that integrates the mind, body, and spirit of each individual.
A recent article published by the American Psychological Association, "Yoga as a Practice Tool," cites the growing body of research documenting the psychological benefits of yoga. Integrating other modalities into traditional talk therapy accomplishes more in the therapy, and has been found to "…help strengthen social attachments, reduce stress, and alleviate anxiety, depression, and insomnia."
She also offers private group and individual sessions for acute and specific trauma. Recently, Deborah travelled to Parkland, Florida after the February 14, 2018 school shooting. She provided a Therapeutic LifeForce Yoga class for Trauma to some of the teachers at Marjory Stoneman Douglas High School, and also a private group session in the home of one of the victims' families.
Deborah has also introduced the community of Ofakim, Israel to the therapeutic benefits of LifeForce Yoga. She has taught LifeForce Yoga classes in this community for the last 5 years, providing classes to soldiers in the Israeli Army, at-risk parent-child dyads, adolescent girls with trauma histories, resiliency center classes, children and teens of the community dealing with trauma from war & terrorism, and many more. This past year, Deborah led an Introductory Workshop for Medical and Mental Health professionals on the uses of LifeForce Yoga for Trauma. A full training is also being planned.
View Presentations and Talks »
Specialties Include:
Depression
Anxiety
Postpartum Mood Disorders
Perinatal Mood Disorders
Grief & Loss
Trauma
Premenstrual Dysphoric Disorder
Perimenopause and Menopause Transitions
Intimacy Issues
Life Transitions
Adult Children of Alcoholics (ACOA)
Health Psychology
Spiritual Psychology
Trauma Conscious Yoga Therapy
Services Provided to:
Adults (Women and Men)
Older Adolescents (Girls and Boys)
College Students
Groups
Organizations
Additional Information
Office hours are by appointment, day and evening.
LifeForce Yoga® groups and workshops can be designed to meet the needs of specific groups of individuals, or organizations.
Please contact Dr. Lubetkin to discuss your specific needs.