Specialties and Services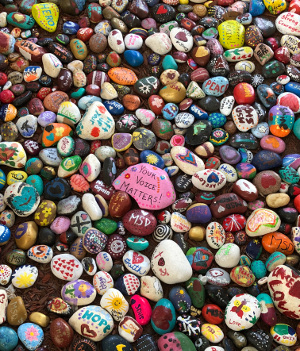 Dr. Lubetkin provides therapy that integrates the mind, body, and spirit of each individual.
My passion for the powerful impact of Yoga on Mood and Trauma has developed even more in the last decade not only through my training in LifeForce Yoga®, but also through my Volunteer work, bringing therapeutic Yoga into the field in situations where Trauma, Grief and Mood Imbalances are escalated.
Beginning in 2012, I began to Volunteer for a program called Yoga Connections in several communities near the Gaza border in Israel. Teaching Therapeutic Yoga and LifeForce Yoga® in the towns of Ofakim, Merchavim, Arad, and Kibbutz Erez, I have been in awe about the profound healing effects of therapeutic yoga for people of all ages and backgrounds coping with the ongoing chronic stress, grief and trauma due to war. Over the years, I have led yoga classes, workshops and trainings to school teachers, Therapists, soldiers in the Israeli Army, at-risk parent-child dyads, adolescent girls with trauma histories, Ethiopian immigrants struggling with integration, resiliency center classes, children and teens of the community dealing with trauma from war & terrorism, and many more. They have taught me how far reaching and impactful the practice of yoga is, for anyone, anywhere, and with no yoga background.
One of my students there in a training for Counselors of at-risk children asked me, "How do you get a Moroccan, Religious [Orthodox Jewish] Male to believe that Yoga changes your mood?" I invited him to visit that question as an inquiry during the workshop and then share his experience, trying only what he felt comfortable to try. At the end of a breath practice I led, "Breath if Joy" (created by Lilia Osterman/Kripalu), he said to me with a huge smile on his face, "I can't believe it; I saw my daughter's face smiling at me and I feel so happy now." The practices speak for themselves, for all beings who are open to the inquiry.
The other very impactful field experience with Yoga came to me in February, 2018 days after the horrific school shooting at Marjory Stoneham Douglas high School in Parkland, Florida. I connected with the Yoga Teacher who leads all the yoga at the school, shortly after the shooting. Between 2018-2019 I was invited to the school to teach several Therapeutic Yoga classes for Trauma and Grief; for the students, the teachers, and 2 private sessions for a family who lost a child that day. These experiences, as well as seeing the ongoing therapeutic impact of the school having a regular Yoga Program has had a profound impact for me on the powerfully healing effects of yoga, even during times of intense trauma and loss.
Amy Kenny, Yoga Teacher, Marjory Stoneham Douglas High School, Parkland, Florida, " This is perhaps the most high honor I have ever been bestowed. Truly you showed up for me and my students, teachers, and families in a way that we will never forget. You held space in a loving, non-threading, non-judgmental way. Your support was received like the hand of a loving mother. When we felt safe enough, that outstretched hand became a soft embrace. The yoga of course was the vehicle to move the energy, but you and your heart was the catalyst. My gratitude for you is unending as you helped to heal the healer in me while I was holding up my part of the community; you held me. "
Specialties Include:
Depression
Anxiety
Grief & Loss
Trauma & PTSD
Chronic Illness
Premenstrual Dysphoric Disorder
Perimenopause and Menopause Transitions
Intimacy & Relationship Issues
Life Transitions
Adult Children of Alcoholics (ACOA)
Health Psychology
Spiritual Psychology
Trauma Conscious Yoga Therapy
Services Provided to:
Adults
Older Adolescents (18 +)
College Students
Groups
Organizations
Additional Information
Office hours are by appointment, day and evening.
Yoga Therapy classes, groups and workshops can be designed to meet the needs of groups, organizations, and Yoga Teacher Trainings.
Please contact Dr. Lubetkin to discuss your specific needs.