October 16th, 2019 by Dr. Deborah Lubetkin
We've all felt it.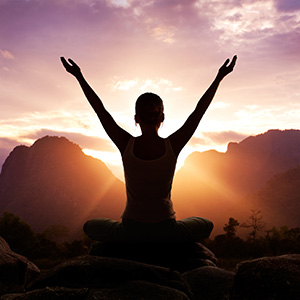 A nervous twitch on our first day of work. A racing pulse just before we take the test or meet our blind date or any other new event we may be unfamiliar with.
Anger at the person who cut in line at the store or cut us off on the highway. Sadness at not getting the promotion we want or missing the party or blowing the race we trained so hard far.
Having some degree of anxiety or depression or anger in our everyday lives is not unusual. But when it takes over our mind-body with symptoms that control our moods, thoughts, and actions, that's when we need to know how to hit the reset button.
Sadly, trauma is going mainstream these days as the new normal. With today's frightening increase of mass shootings and random bombings, along with the personal stressors, daily pressures, and triggers that set us off course, more and more of us are finding ourselves on the front lines of our fears, unarmed and ill-equipped to know how to respond.
In our western world, we are facing problems and patterns that as a culture are not familiar to us. Yet it's a new normal that we parents and teachers—even our children—have to think about. It makes us wonder how we can feel safe again, who of our loved ones is going to succumb to the devastating emotional effects of trauma and fall victim to the darkness of addiction as a result.
We are no longer in a position where we can wait for something outside of us to change in order to feel better and more balanced. We need to know how to go inside ourselves to reset our mind and body and feel whole again when dangerous and frightening situations steal our sense of self, and our moods and emotions run havoc.
Even with 20-plus years of experience as a psychologist working with people with wounds, and a certified yoga therapist supporting teachers and seekers, I too have days when my mood gets the better of me, sending me back to a time when hurt ruled my head and hid my heart.
Posted in: Dr. Deb's Blog